With the arrival of her newest work, I'm Not Small, I wanted to take a look back at Nina Crews' catalog of fantastic photo-illustrated picture books and highlight some of my favorite things about this wonderful artist and author.
Most of Nina's work employs a special technique of blending collaged photography with illustration and graphic design, which when paired with simple and poetic text, all works to create a strong sense of movement and magic on each page. She often uses a layering effect as shown in these two pages (from Seeing Into Tomorrow and One Hot Summer Day), which makes the images feel like 3-dimensional scenes that you could fall right into: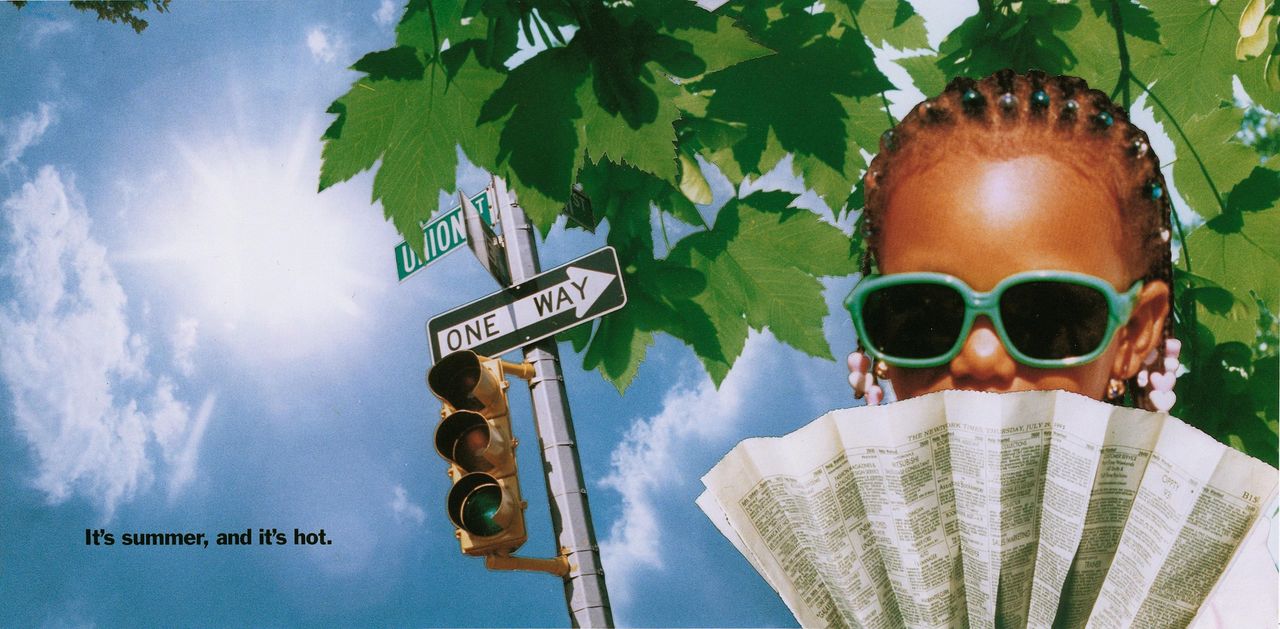 Crews grew up in Brooklyn, NY, a place which has a large influence on her art and serves as the setting for many of her picture books. Such a busy, angular environmental setting contrasts wonderfully with her imaginative and dreamy collage work to bring excitement and limitless possibility to her stories. Her joyful, tender portraits center and celebrate Black children, of whom she often includes biographical information at the end of the book (sometimes she even photographs family members for her books). All of this comes together perfectly in pages such as this one below from The Neighborhood Mother Goose:
I would recommend Crews' books to anyone and everyone, and certain titles speak to particular experiences: Seeing Into Tomorrow was created for and with Black boys; A Girl Like Me was created as an affirmation and inspiration for Black girls. Nina even created fun tie-in activities for these titles, available for download here: https://ninacrews.com/downloads
Get to know Nina Crews by putting these favorite titles below (in addition to the ones linked above) on hold through Clevnet today!