Who doesn't like birthdays? Bear sure doesn't. "I do not like presents. I do not like birthday cards. I do not like balloons. I do not like parties. I do not like BIRTHDAYS!" Bear shouts in the mid-grade title, A Birthday for Bear. I would disagree– birthdays are AWESOME! (And maybe bear will change his mind?)
Enjoy these fantastic birthday-themed books on your special day or all year round:
A Birthday for Bear by Bonnie Becker
Bear doesn't like birthdays. Fortunately, he has a very persistent friend who's determined to show him how fun they can be.
A Letter to Amy by Ezra Jack Keats
Peter's having a birthday party, and wants to make the invitation to his friend Amy very special. But an unexpected turn of events might hurt Peter and Amy's friendship– will she come to the party at all?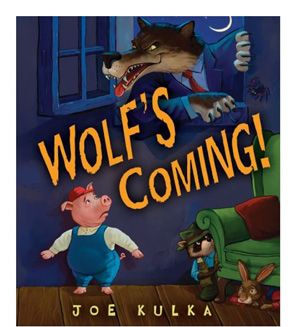 Wolf's Coming by Joe Kulka
EVERYBODY HIDE! This seems to be a story about the big bad wolf… But there may be a surprise in store.
Not Last Night But the Night Before by Colin McNaughton
Classic fairy tale characters are pounding down the door in this rhyming story. What could the occasion be?
Henry and Mudge and the Best Day of All by Cynthia Rylant
Cynthia Rylant brings back the beloved boy and dog in a mid-grade story about the best day of the year.
Click on the pictures to find these books at your library!