Books are a great way to talk with children about current events, news, and tougher topics.  The news surrounding COVID-19 is a perfect example!  The uncertainty, overheard conversations, rumors, and partial messaging can be especially frightening for children.  Sharing stories about being sick, going to the doctor, or about the science of germs and following up with a factual conversation can ease stress and anxiety.  Below is a list of books that can open up the conversation and give some background to bodies, illness, and germs.  Check them out or place a hold at your nearest Heights Libraries branch.
The Centers for Disease Control and Prevention also has some great tips for talking with kids of all ages about COVID-19, as does the National Association of School Psychologists. You can also check out the library's coronavirus web page.
Picture Books
The Sniffles for Bear by Bonny Becker
Wash, Wash, Wash by Pamela Chanko
Llama Llama Home with Mama by Anna Dewdney
Calling Dr. Zaza by Mylo Freeman
Sherm the Germ by John Hutton
Bob not Bob! by Elizabeth Scanlon
A Sick Day for Amos McGee by Philip C. Stead
Bear Feels Sick by Karma Wilson
How Do Dinosaurs Get Well Soon? by Jane Yolen
Nonfiction
The Magic School Bus present the Human Body and The Magic School Bus Inside Ralphie by Joanna Cole
Human Body: A Book with Guts! by Basher and Dan Green
Do Not Lick this Book by Idan Ben-Barak and Julian Frost
Inside Your Germs by Karin Halvorson
Germs: Fact and Fiction, Friends and Foes by Lesa Cline-Ransome
Why We Go to the Doctor by Rosalyn Clark
Doctors Help by Dee Reedy
For older kids check out an awesome zine Malaka Gharib put together  for NPR.  It's informative, funny, and illustrated!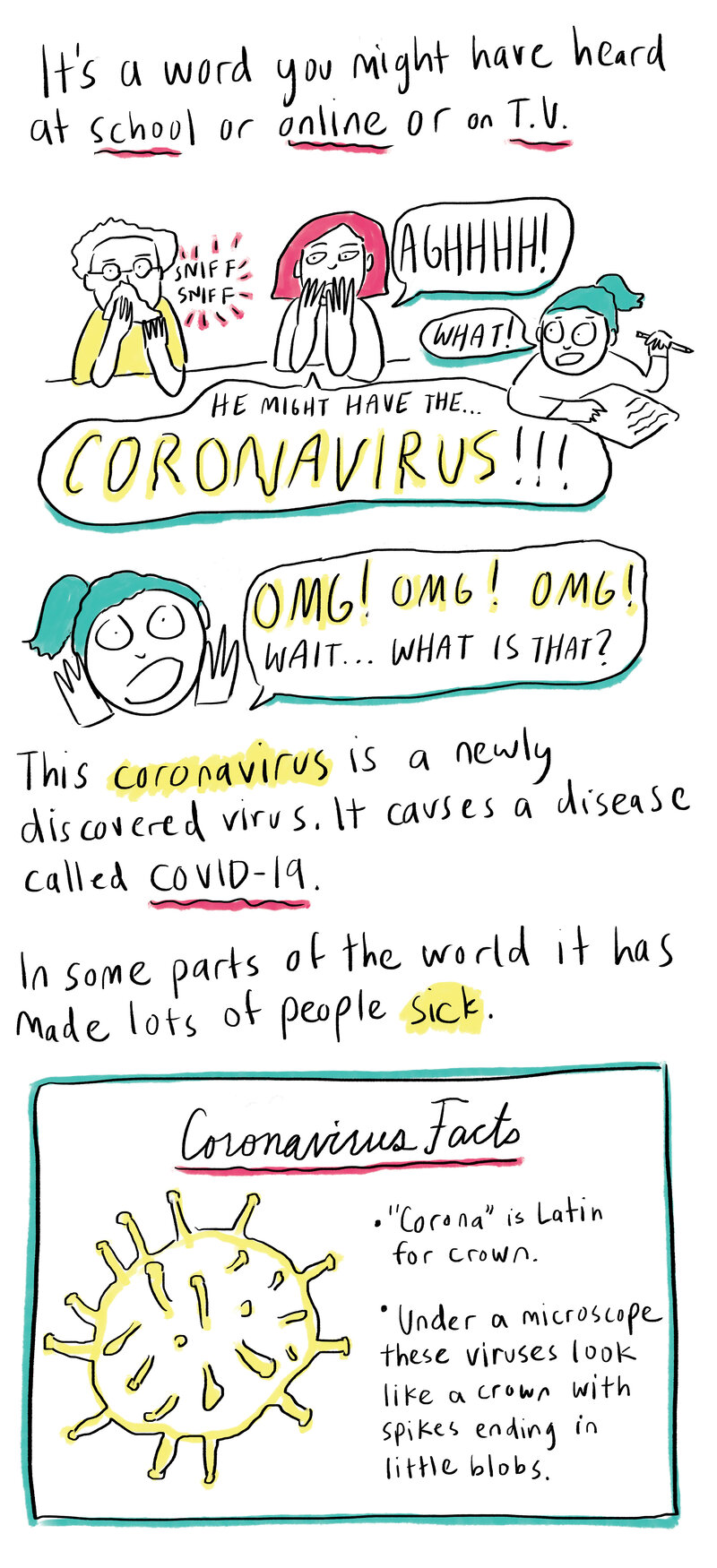 Finally, proper hand washing  is one of the best ways to prevent the spreading of germs.  Practice along with this song from Jbrary!