What's summer time without going to the fair? Eating funnel cakes, sipping on lemonade, and riding the carousel are some of our favorite things to do at the fair!
Books: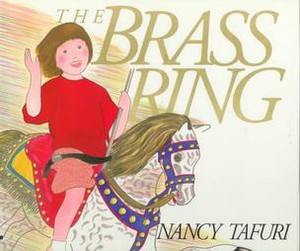 The Brass Ring by Nancy Tafuri
Night at the Fair by Donald Crews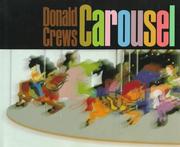 Carousel by Donald Crews
Click Here to Find These Books on the Heights Library Catalog
The Merry-Go-Round (tune: Here We Go Round the Mulberry Bush)
The merry-go-round goes 'round and 'round
The children laughed and laughed and laughed
So many were going 'round and 'round
That the merry-go-round collapsed
Carousel
The carousel goes round and round
The horses go up and down
Up and down…round and round
I want to ride it, all day long
Bouncing Balloons
This is the way we bounce the balloons,
Bounce the balloons, bounce the balloons,
This is the way we bounce the balloons, gently in the air
Ten Little Horses on the Carousel
One little, two little, three little horses
Four little, five little, six little horses
Seven little, eight little, nine little horses
Ten horses on the carousel
Art:
The kids received a picture of a carousel horse and decorated it using crayons, stickers, jewels, and glitter (lots of glitter!).  They were as dazzling as the carnival!